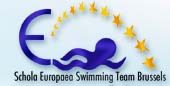 ESB Octopus, the swimming team of the European Schools, obtains 26 medals at the end of the short 2020-2021 season
The restrictive measures to fight the COVID-19 pandemic have severely affected the swimming season of the ESB Octopus. We were only able to participate in three competitions; two in the Olympic pool of La Louvière
and one home meet in CERIA, Brussels, between September and November 2020.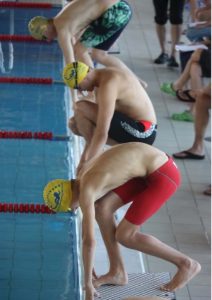 Despite these limitations, the European Forces Swim League (EFSL) decided to distribute the medals of the season based on the best performances, instead of organising the traditional finals ("Champs") in Eindhoven with all teams of the league.
The ESB obtained 26 medals. Congratulations to all swimmers who were active and compete despite the difficult situations, and especially to the medalists: Alexia Salgado (Uccle, two medals), Ioana Vasilescu (Woluwe, two medals), Mathilde Peeters (Woluwe, one medal), Attila Sallai (Uccle, 6 medals), Alberto Alquézar Pomar (Ixelles, one medal), Rodrigo
Alquézar Pomar (Ixelles, eight medals) and Peter Somogyi (Ixelles, six medals).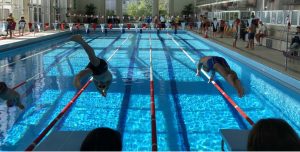 In spite of the difficult and disappointing season, we remain motivated to come back to normal in 2021-2022 and we are looking for new swimmers!
Interested? Please have a look at our website to understand how the team works : https://www.esboctopus.info/
You can also contact us at: team.esb.octopus@gmail.com