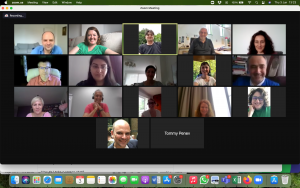 Dear parents,
As we reach the end of this remarkable and difficult year, I would like to congratulate the students on their resilience and the teachers on their dedication.
Thanks to the school and APEEE staff, particularly the school nurses, for their commitment to keeping our school community safe and functional.
I wish all families a well-deserved summer break, and look forward to a fresh start in September. For our graduating S7s it will mean new horizons, friends and experiences.
The APEEE is preparing to return to business as usual with canteen, cafeteria, bus and after-school services. 
Kind regards, 
Kristin Dijkstra, President of the APEEE of Brussels IV-Laeken