Our extracurricular activities service is pleased to invite you to a piano concert with symphonic orchestra on Wednesday, March 20, 2019 at 8 pm in the school's salle polyvalente.
We have the great honour to introduce Julian Lampert, one of our talented piano teachers, and his mother Elena Lampert, a great international musician, who will perform works by Haydn and Mozart with conductor Eric Lederhandler and his symphonic orchestra Nuove Musiche.
A welcome drink will be offered at your arrival.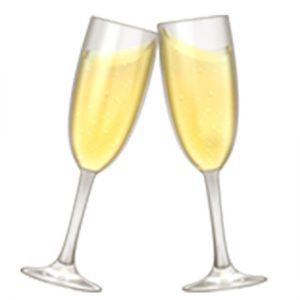 A reception is also planned during the intermission where you will have the opportunity to meet the artists and learn more about the extracurricular activities and its teachers.
Please click here to book your place: https://bit.ly/2T5wgp5
We hope to see you there!
Read our press release by clicking here >
Program :

Franz Joseph Haydn (1732-1809)

Symphony No. 70, D major (four movements)
Concerto No. 11, D major for piano and orchestra (three movements)

– Intermission – Free appetizers; Cash bar

Wolfgang Amadeus Mozart (1756-1791)

Concerto No. 21, K. 467, D major, for piano and orchestra (three movements)

Soloists : Julian & Elena Lampert
More about the artists:

In 1992, Eric Lederhandler founded the chamber orchestra "Nuove Musiche", where he is the conductor in Belgium and overseas. First foreign conductor to be appointed as Music Director with a symphonic orchestra in China, Mr Lederhandler was appointed to this function at the Jiangsu Symphony Orchestra (Nanking). In Belgium, he has collaborated as guest director with the Royal Chamber Orchestra of Wallonie, the Symphonic Orchestra of the Royal Conservatoire and the Belgian National Orchestra and recently conducted Offenbach's opera "La Belle Hélène".

After graduating from the Moscow Conservatory, Elena Lampert taught at the Taubman Institute in the USA. Her work was endorsed by the Honorable Jerome Shestack, former UN Ambassador under Presidents Carter and Clinton. In Belgium, Mrs Lampert created a series of radio interviews featuring cultural figures such as Paul Dujardin, artistic director of BOZAR, and Baron Arie von Lysebeth, the former president of the jury for the Queen Elisabeth Competition, 2018.

Composer and pianist since his early childhood, her son Julian Lampert speaks a universal language of music marked by his multi-cultural background. At thirteen, he gave his orchestral debut. Julian has also scored for Olympic figure skating legends Ludmila Belousova and Oleg Protopopov. Julian's soundtrack to the American short-film "Goddesses in The Loo" was recorded at Galaxy Studios of Belgium. Julian is a member of the Belgian Screen Composers Guild, the Belgian national association of composers of film music, documentaries, series and video games. Julian has been teaching in the extracurricular service for a year and a half and is very successful with students.