On Friday, June 14, 2019, our teacher Gergana Perendibazova organized a piano concert for the end of this school year.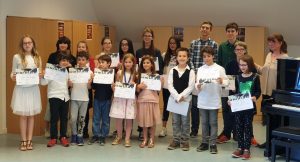 The opportunity for her students to show their parents their progress during this school year 2018-2019 and since the New Year's concert.
After the concert, each student received a diploma attesting to his or her piano skills and progress.
Thank you to Gergana for this beautiful musical moment and for her dedication to her students.
*************************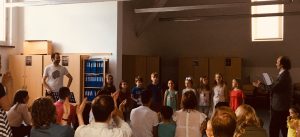 On Tuesday 18 June 2019 it was Julian Lampert's turn to honour his choir students.
Parents were thrilled to hear the songs their children learned during the year which Julian composed especially for this group.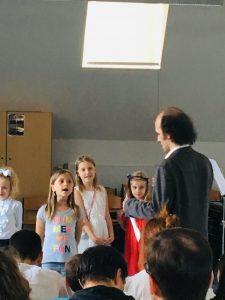 A special guest, Arturo Herrera, the manager of the extracurricular service, even joined them on flute for two songs.  
Thanks also to Julian for his work and this beautiful moment of sharing.