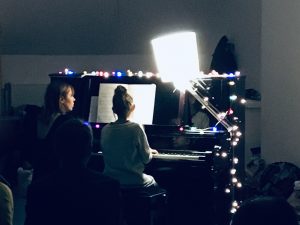 The extracurricular piano teacher, Maya Peszko, organized a Christmas concert in our school on Wednesday, December 19, 2018.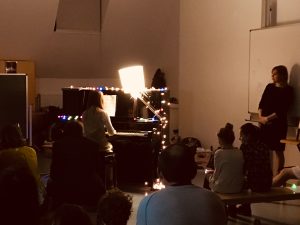 The children played scores alone or with Maya or their classmates, in front of their families.
Maya, who will soon be on maternity leave, took the opportunity to present Julian Lampert, also a piano teacher in the APEEE's extracurricular service, who will resume her classes.
Thank you Maya for this beautiful moment of sharing and music, on the eve of the Christmas holidays.