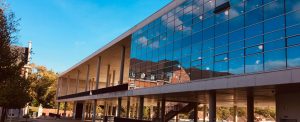 Registration for the canteen service of the APEEE of Brussels IV for the school year 2022-2023 is open!
Reading and accepting the canteen rules is mandatory in order to finalise your registration. 
How to register for the canteen service?
Go to our online registration system:Log in to your APEEE account >
Check if your profile information is up to date and change if necessary. 
Renew your APEEE membership fee. A membership fee per household and per school year is requested. The membership fee opens access to our services.   
Having carefully read the rules, register your child to the canteen service from today, Monday 13 June 2022.
For nursery and primary pupils, it is mandatory to register for 3 or 4 days per week (Monday, Tuesday, Thursday or Friday);
For secondary students, it is mandatory to register for a minimum of 2 days per week.
You will be able to modify or cancel any registration as long as your status is "Being processed".
I register my child for canteen >>
Any questions? Feel free to consult our FAQ section >