Last week we faced a shortage of food at the Cafeteria and Snack Shack and many students could not have lunch. We would like to apologise for this inconvenience.
We do recognize that during the later lunch slots, the pupils that do not pre-order via our APEEE BRU IV app may have less choice for their lunch.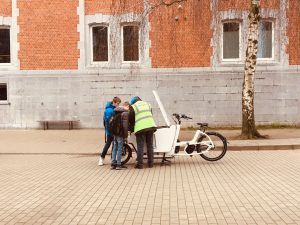 We would like to draw your attention on the fact that our pre-order system is the best way for your children to eat at noon. Therefore, our system will now be available until 10:00 am for you and your children to place your orders for the day.
We would like to propose you new lunch facilities starting tomorrow, Tuesday 10 May 2022:
Between 2:30 pm and 3:30 pm we will have the remaining sandwiches of the day from the Cafet and Snack Shack, available at the canteen for the students that didn't find the time to go buy something to eat. Please tell your children to go to the Canteen office (building D, 2nd floor). Price will remain the same at €4.00.
On top we've created a Chef's Box with selected items from the cold buffet of the Staff Restaurant. This box will be also available at the Canteen office between 2:30 pm and 3:30 pm. The price for this box will be €2.50. These boxes will be available in a limited amount and for a consumption exclusively within the school premises.
Production quantities have been increased and more staff members have been added during rush hours to ensure quicker service and avoid big waiting lines.
We would like to assure you that all the APEEE canteen team is trying its best to keep all the pupils happy and satisfied.
Feel free to contact us if you have any questions or suggestions, or if you would like more information >