Dear parents,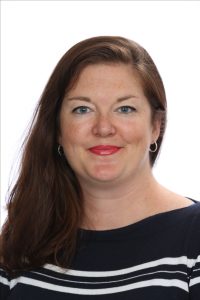 This start of the 2020-21 school year will be different and unpredictable. Nonetheless, I wish everyone a great start to the year and share with you my hope that the coronavirus pandemic will ebb and make room for us to return gradually to a more serene and steady new normality.
The safety situation is continually evolving and shifting: the APEEE Board and Staff are tirelessly dedicating themselves to following national and European guidelines, conferring across the schools/APEEEs, and constantly making adjustments in order to provide services and advocate for our school community to achieve the best possible conditions for all. You can find the sanitary measures we have put in place in our services here >
As always, questions and concerns can be directed to the APEEE Office, or to your elected Class or Section Representative. This year, the elections will have to be held on-line during the virtual "Back to School" parent-teacher meetings via Teams. More information about the elections and instructions for voting on-line will follow.
In the meantime, allow me to remind everyone how important these elections are. Class Representatives (up to 4 per class) are our voting members and form the foundation of the APEEE General Assembly. In a school as large as ours, the Class Representatives are also a key element in how we communicate. Through them, individual, class or section/year questions, proposals and issues are handled and communicated to the APEEE and school management. Class Representatives thus play a vital role in the successful functioning of our school.
Due to a very restricted canteen space in relation to the size of our school population, combined with timetable limitations and Covid-19 safety measures, we are facing an extreme capacity shortage for S3 and S4 students. For the moment, S3 and S4 students will not be able to eat in the canteen despite having subscribed to the service. We have found a solution, which we hope will be temporary, which has been communicated to the families enrolled in the canteen.
In addition, we have been obliged to suspend all canteen registrations until further notice.
We would like to remind you that, as legal representative of your children, by allowing your children to use our services, you recognise that the APEEE has only an obligation of means in terms of precautionary measures against contamination, and cannot be held responsible for the hypothetical contamination of your children. Moreover, by allowing your children to use the services of the APEEE, you declare on your honour that you have followed the measures imposed by the Belgian government (screening according to the area from which you return, Public Health Passenger Locator Form completed, etc.). For more information, please consult the complete list of countries and regions classified as "orange zone" and "red zone" on the Foreign Affairs website >
While during this time, "la seule certitude est que rien n'est certain", you can be certain that the APEEE has a dedicated team of staff and parents here to support you.
I wish you and your children the best of health and a happy return to school.
Kind regards, 
Kristin Dijkstra, President of the APEEE of Brussels IV-Laeken