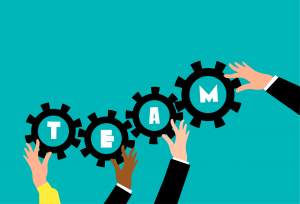 Dear parents,
The APEEE of EEB4 intends to put in place a legal working group in order to help parents in administrative or contentious actions relating to their children's schooling at EEB4 and, if need be, provide advice to the APEEE's administrative board on legal and institutional issues.
For that purpose, your contribution is indispensable, especially if you have a legal profile (law degree and/or professional experience of legal issues, notably concerning institutional and administrative law), speak French and English and are ready to share some of your time and some of your knowledge to help other parents. Please contact us by writing to the functional mailbox legal.support@bru4.eu
A short presentation of the legal framework of the European Schools will be given by Karim Kettani, jurist and Vice-President of the APEEE in charge of pedagogical affairs, for those willing to join this working group. Depending on the interest expressed, a specialised lawyer could be invited to attend.
Educational support working group (SEN)
The APEEE would like to relaunch a working group on educational support questions in the school, inform parents having children with educational support needs and provide them support in their procedures. This may concern procedures to get educational support or advice in case of litigation.
Parents who are interested to join this working group, please email us to educational.support@bru4.eu