Gergana Perendibazova, piano teacher in the extracurricular activities service for many years, organized a New Year's concert at the school on Friday 25 January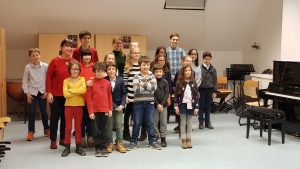 2019.
Parents were able to witness the progress of their children who performed several scores.   
Many thanks to Gergana for this beautiful moment of music, which warmed our hearts at the beginning of this freezing year.