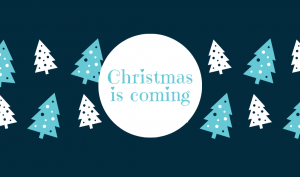 The 21st and 22nd of December, 2020 will be on line teaching days for all pupils in the nursery and primary and for all students of S1, S2, and S3.
For the other secondary students present on the school site (S4,S5,S6,S7), please note that our transport service will operate as follows:
All morning buses will run normally. 
The return buses will operate as follows:
The 3:20 pm departure is cancelled
Only the 4:10 pm departure is maintained (bus n° 2XX)
All our buses will run normally in the morning.​
Classes end at 12:35 pm, the return buses will operate as follows:
The 2nd departure at 4:10 pm is moved to 12:50 pm (bus n° 2XX)
The 3:20 pm departure is cancelled
We remind you that there will be no extracurricular activities or canteen for the secondary students who will be in situ on December 21 and 22. 
From the 7th of January, 2021 up to and including the 15th of January, 2021, all cycles (nursery, primary and secondary pupils) will be following online lessons. Our transport, canteen and extracurricular activities services will therefore be suspended during this period. For some extracurricular courses, it will be possible to attend online course. The extracurricular activities office will contact the parents concerned.
We will keep you informed on the functioning of our services with regard to the resumption of in situ courses on January 18, 2021 as soon as possible. We look forward to resuming our services as normal. In the meantime, we hope you all remain in good health. 
Feel free to contact us if you have any questions >