The school is taking part in the European Week for Waste Reduction with a series of activities from 19 to 27 November.
The extracurricular activities service has decided to join this movement and to participate in the waste collection action.
On Wednesday, November 23rd, the children registered in the extracurricular activities will collect waste in the school premises between 1.10 pm and 1.40 pm, supervised by our staff. They will then participate in their extracurricular activity as usual.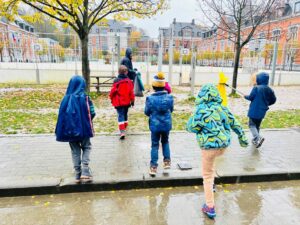 All the waste collected will be gathered to evaluate the quantity and to design, in the future, an awareness campaign for the school community.
We thank your children for this collaboration and remain at your disposal for any questions.