In these times of Coronavirus outbreak and following the decisions of the Belgian government, the APEEE staff would like to reassure you that they are available and that they have put in place measures to ensure the continuity of their services.
Our team has taken steps to ensure the optimal functioning of its services and is therefore teleworking. It is with great pleasure that during the next few days, we will share with you our new working environment trying to give you a light touch in this unprecedented period: every day, one of the APEEE team members will welcome you to their home!
Thank you for your trust and take care!
Kind reminder: If you wish to contact us, please do so by email only:
Transport service : transport@bru4.eu
Cantine service : canteen@bru4.eu
Extracurricular activities service : periscolaire@bru4.eu
---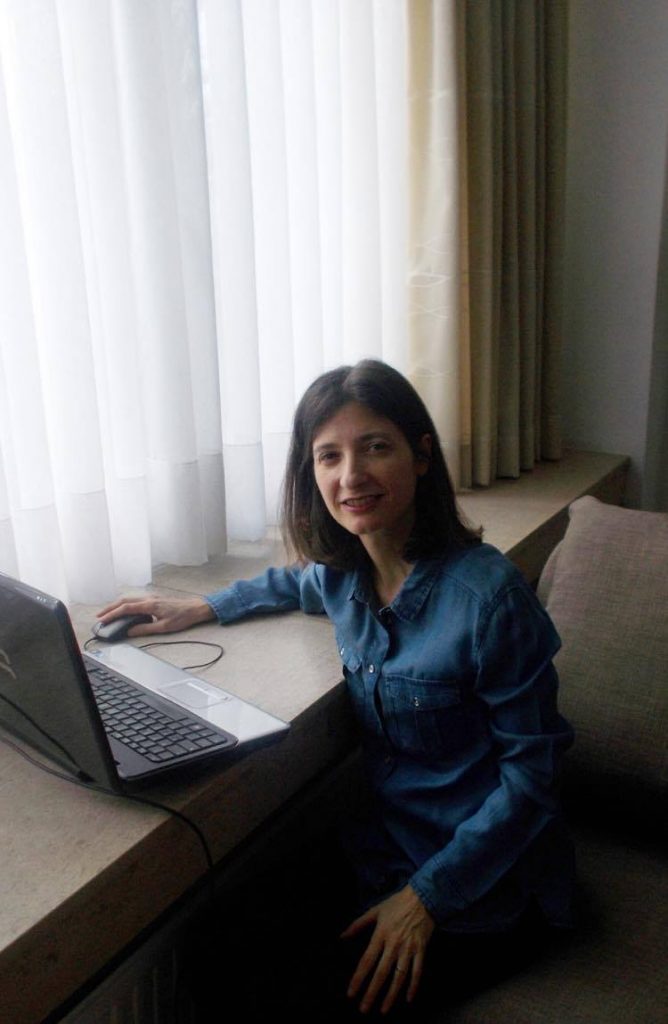 This Monday, April 6th, we would like to wish you a happy Easter holiday! Before we meet again, let's go to the APEEE secretary's new office: here is Manuela Pamio, updating files and handling office tasks electronically.
« Unity makes strength. »
Take care and stay safe !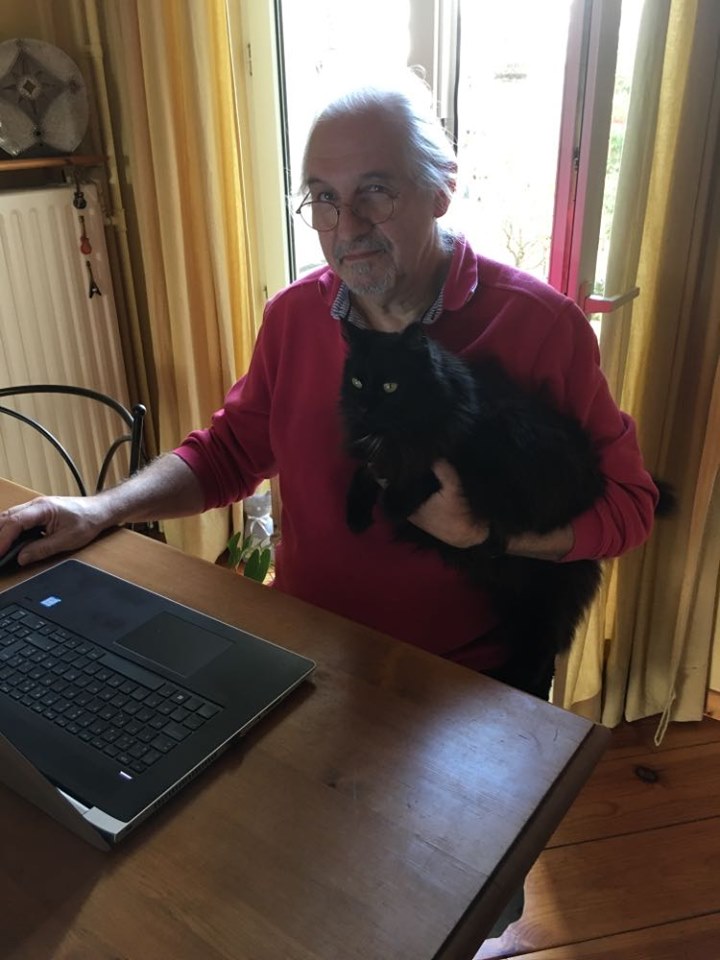 Before wishing you a good weekend, the director of the APEEE would like to wish you a good day from his new office this Friday 3 April! This is Eric Piettre working on the operational, administrative and salary adjustments generated by the Covid-19 situation and their consequences on the budget and the result for the 2019-2020 financial year.
"Work hard in silence; let success make the noise."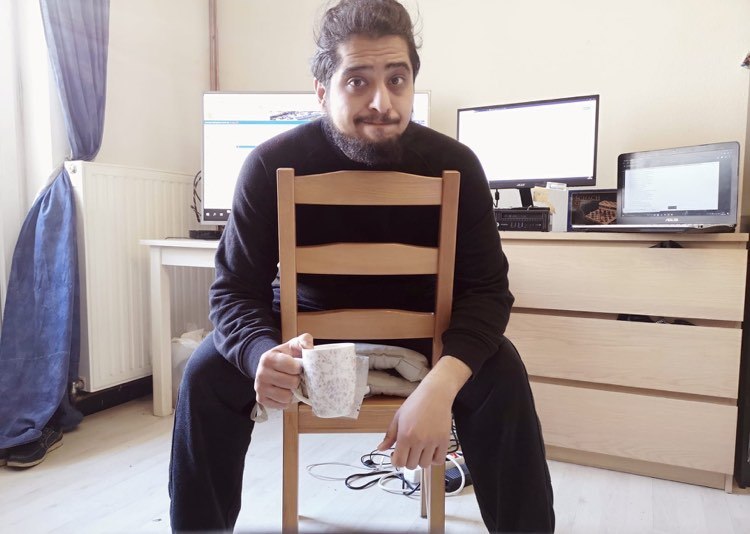 Now it's the second transport assistant's turn to welcome us this Thursday, April 2nd. Here is Aws Al Bayati, establishing new procedures for our bus monitors!
"When life gives you lemon make a grilled salmon."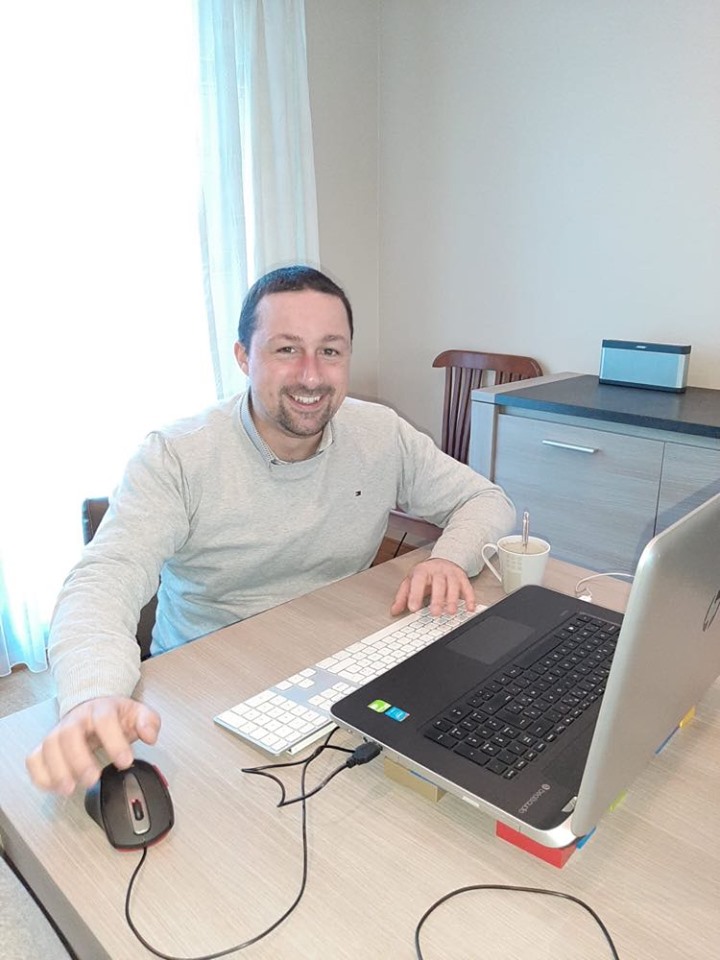 This Wednesday, April 1, we're going to the Chef's house: Meet Christophe Goblet, working on the technical data sheets for the various recipes, and using the opportunity to develop new work processes.
"Gastronomy is the art of using food to create happiness" – Theodore Zeldin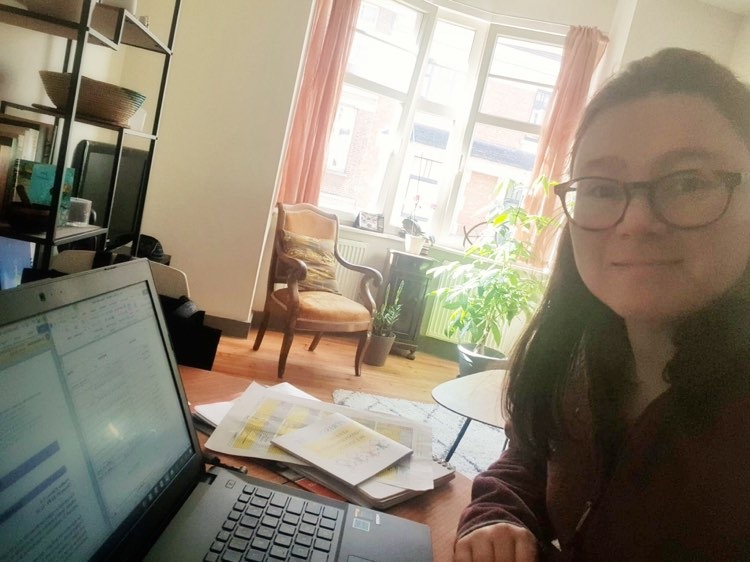 This Tuesday, March 31, it's the extracurricular activities assistant's turn: This is Stéphanie Baldelli, keeping in touch with the monitors and preparing the program for next year!
"What sunshine is to flowers, smiles are to humanity." – Joseph Addison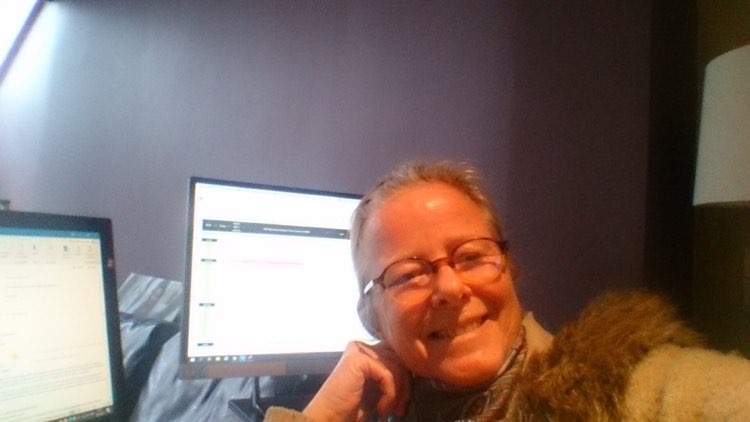 We hope you had a great weekend! This Monday, March 30th, the transport assistant is showing us her new working environment. Here is Linda Martens reviewing the addresses of each stop and travelling in our beautiful regions via Google Maps.
"Stepping away from everything brings us a little closer to the essential." – Loïck Peyron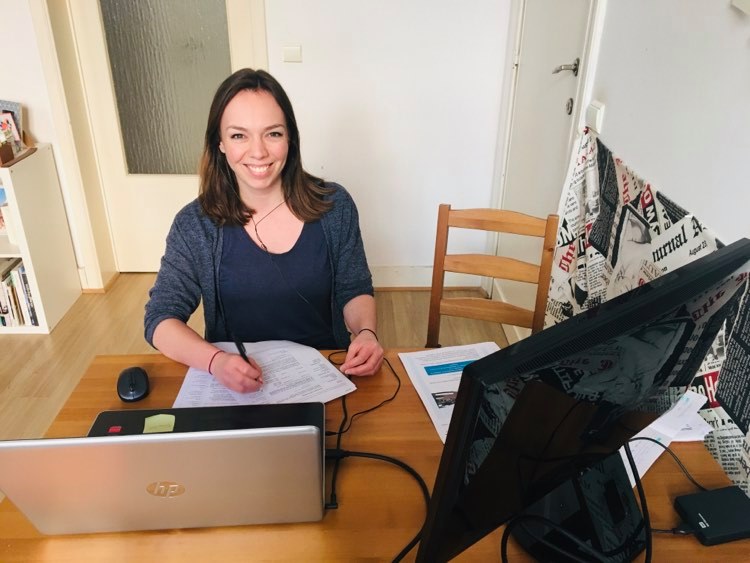 Friday 27 March: To conclude this first full week of teleworking, we are going to the communication officer's new office. Here is Milena Beumers-Le Doaré preparing the launch of the registrations for the three APEEE services!
"The one unchangeable certainty is that nothing is certain or unchangeable." – John F. Kennedy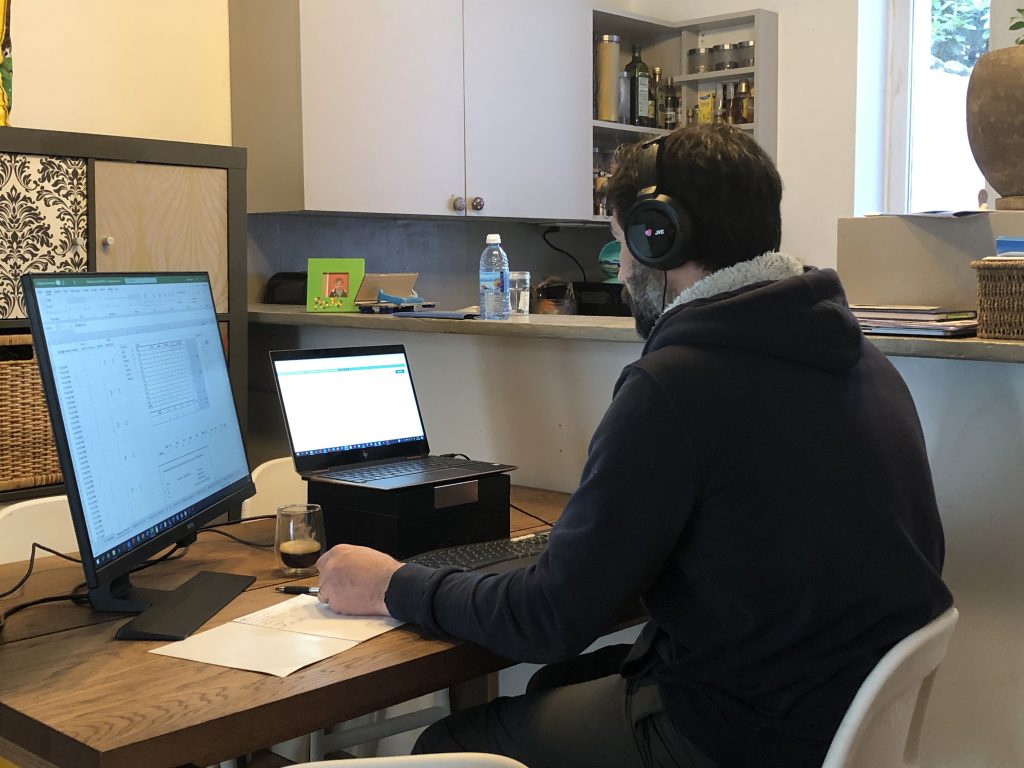 This Thursday, March 26th, let's go to the canteen manager's new office: Here is Renan Minoche focused on the budget of his service!
"Coming together is a beginning. Keeping together is progress. Working together is success." – Henri Ford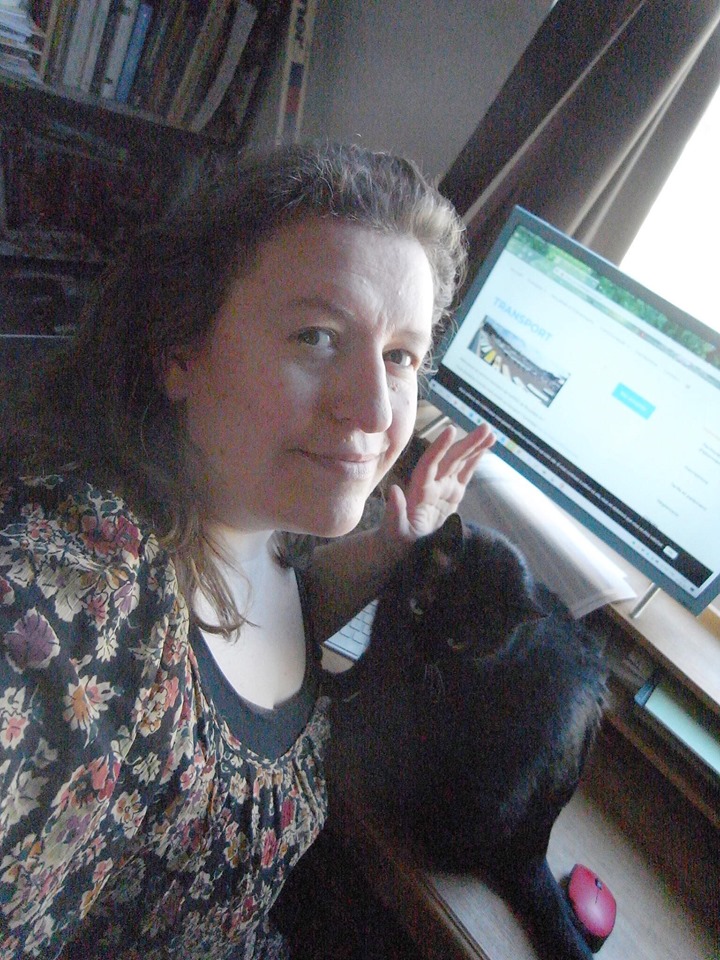 Wednesday 25 March: it's our transport manager's turn to show us her new working environment! Nothing and no one can stop Anne Robertz, here in the middle of preparing the registrations for her service. Well, she doesn't seem to be alone either…
"In ancient times cats were worshipped as gods;
they have not forgotten this." – Terry Pratchett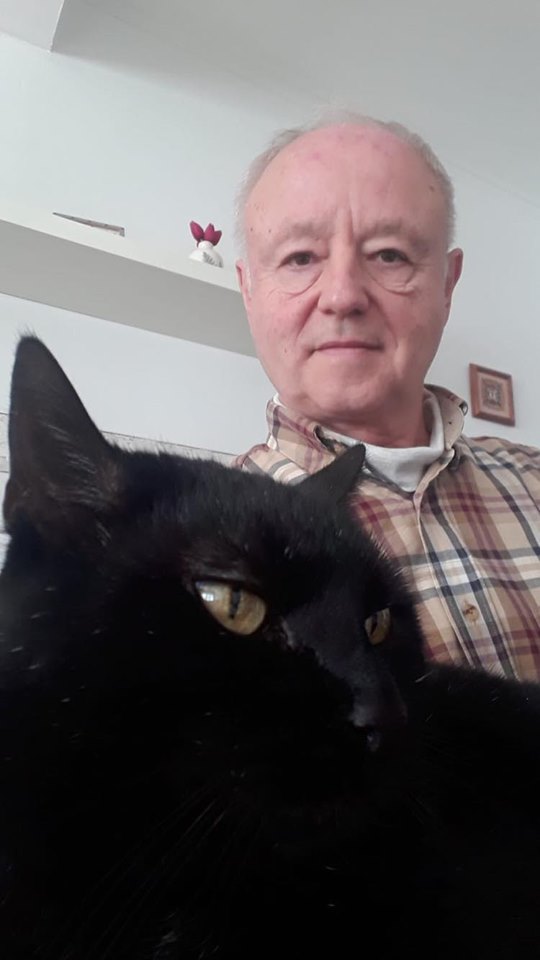 This Tuesday, March 24th, we're going to our accountant's new office: Here's Eric Rega soing some reporting. Looks like he has a new assistant !
"Progress is order and disorder"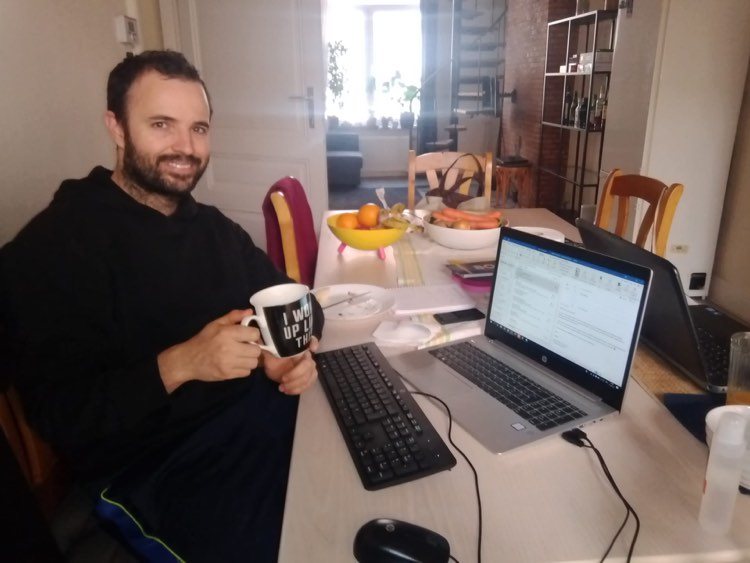 This Monday, March 23rd, our extracurricular activities manager is beginning! Here's Arturo Herrera, working on the new extracurricular activities for the next school year 2020-2021!
"The only way to achieve the impossible is to believe it is possible." – Lewis Carroll