The APEEE extracurricular activities service offers students from P3 to S7 a 5 half-day bouldering camp during the All Saints' Day holidays, in collaboration with the Petite Ile bouldering gym. An opportunity to discover bouldering, a type of climbing very suitable for children.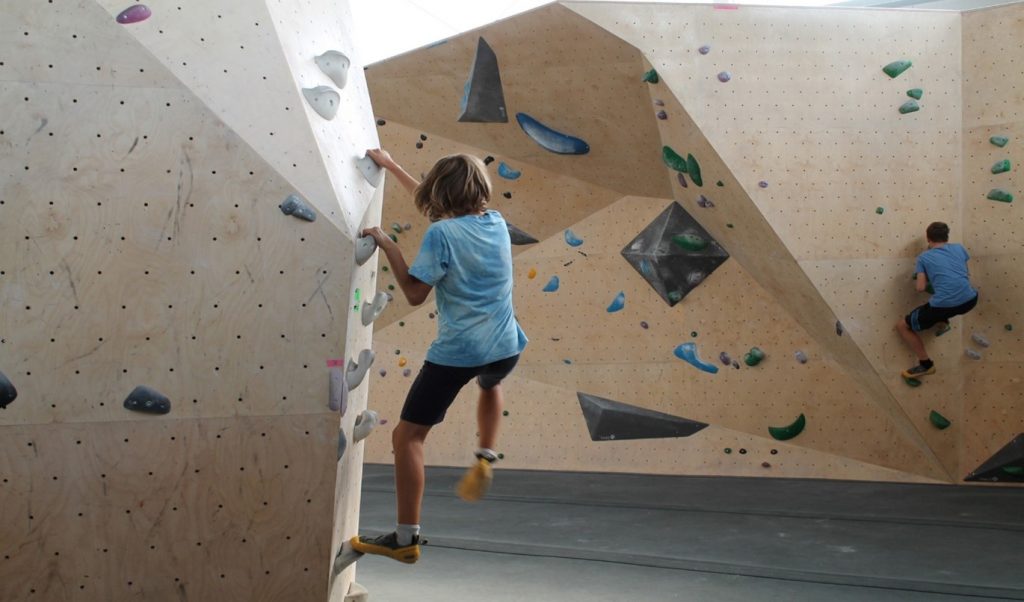 What is bouldering?
Boulder climbing is a sport discipline and a type of climbing that consists of climbing low boulders. Generally speaking, the surface to be climbed does not exceed five metres in height and allows you to fall back to the ground with a reduced risk of injury. The bouldering is therefore practiced without the classic climbing belay equipment, such as rope, carabiners, harnesses.
Useful information:
Date : From 26/10 to 30/10/2020

Time : 8:00am – 12:00pm – See you at the school at 8:00 am. The children go to the climbing gym by bus with the monitor. Parents are requested to pick up their children at the course site at 12.00pm.

Location: Salle de Bloc Petite Ile, rue de la petite ile 1A, 1070 Anderlecht

Price : €270 per child

Participants: From P3 onwards (several groups possible depending on age). Max. 30 participants

Program: Monitors will propose a mix of games and climbing techniques aimed at stimulating the participants' curiosity to help them discover and improve in this sport. The course and exercises will be adapted to the age, level and energy of the group. A follow-up for each child is guaranteed.

Equipment: Comfortable clothing. The price of the course includes the rental of climbing shoes.

Framework: The course will be given by an instructor qualified by the Belgian Alpine Club and ADEPS. The children will also be accompanied from the school by one of our APEEE monitors, experienced in climbing.

Food : Children are invited to bring a snack (a break is planned in the morning). For drinks, children will have the opportunity to fill their water bottle at the tap or consume the drinks sold in the cafeteria.
How to register?
Please go to the APEEE online registration website and log on to your APEEE account or create an account if you are a new parent.
Then click on "create an order" and choose the Climbing camp activity (code 9001, 9002 or 9003, depending on your child's class).
Deadline for registration: 22 October 2020